Road Racing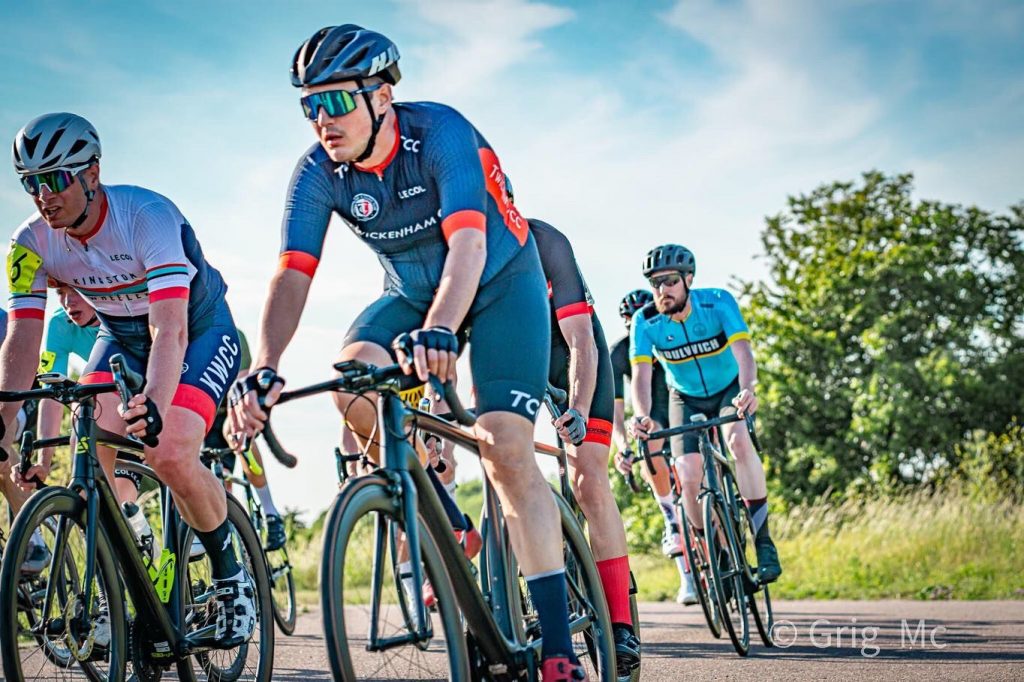 Twickenham CC is a keen road racing club and hosts three road races during the year – the Dave Peck Memorial Women's Race in late March, and two of the Ottershaw series races in October. See Events page.
TCC Member and keen racer Sam Williams give some insight:
Racing on road bikes usually involves either
· Criteriums (or 'crits'), which are raced on multiple laps of short circuits and, typically, last less than 1 hour, or
· Road Races, which can contain laps, but are usually much longer than crits – around 90 miles on average.
In Senior racing (18yrs+), riders are divided into categories. Racing categories are determined by the amount of points a racer gains during any single season. All racers begin in category 4 and need 12 points to move into category 3. In category 3 and above, the points a racer gains in a season will determine whether they move up or down a category or remain in their current category in the following season (although a racer who has moved into category 3 will never move back down to category 4). You can see what categories of racer are eligible for races by the letters and numbers after the race title. For example, E,1,2. means the race is open to Elite, Cat 1, and Cat 2 riders.
Masters racing is based on age groups, regardless of racing category. Masters races on the road normally start with ages 40+.
For racing criteriums, we're fortunate to have several circuits available within London at well-known locations such as Hillingdon, Herne Hill, Lee Valley Velopark, Crystal Palace and Hog Hill, with many others available just outside the M25. Hillingdon is the most popular location for racing criteriums in South West London, and is the closest location to Twickenham.
Road races tend to be more spread-out throughout Surrey. They're typically run by SERRL or Surrey League, and if you're new to racing (Cat 4), you will be required to complete two race training sessions with the organisation before entering any races.
Most races are entered through the British Cycling website, and a British Cycling race licence is required. Some organisers, such as the Crystal Palace Crits, prefer to use RiderHQ, so it's worth keeping an eye on both sites when looking for races.
Useful links: