Club Night
Twickenham Cycling Club meets every Tuesday night in "The Long Room" at the rear of All Hallows Church Hall, Erncroft Way, Twickenham (Google Map). The Clubroom is open from 7pm - 10pm.
Refreshments are served from about 8pm and there are opportunities to meet Club Officials, visit the Club Shop for Clothing and Accessories, talk to our Coaches and generally socialise with other members.
Anyone looking to join a cycling club is welcome to come along to any club night and meet the members for a cuppa and chat about the training and racing the club members take part in. New joiners usually do a couple of sessions with the Club before deciding whether to commit to an annual membership.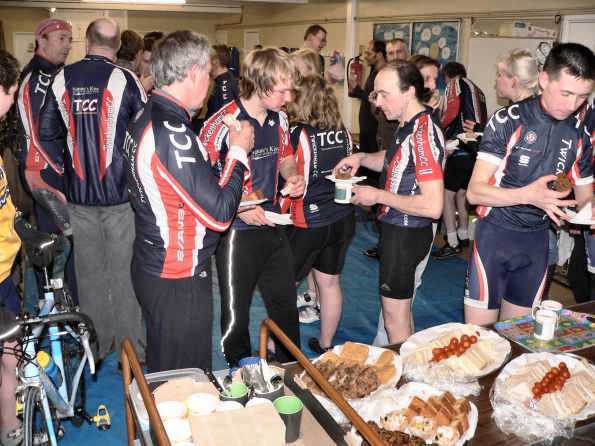 Weekly Club Subscriptions
Club Night Attendance: Senior, Associate £1 / Youth, Junior, Student 50p
Turbo Sessions: Senior £1 / Youth, Junior, Student 50p / Non-Members £2
View Larger Map